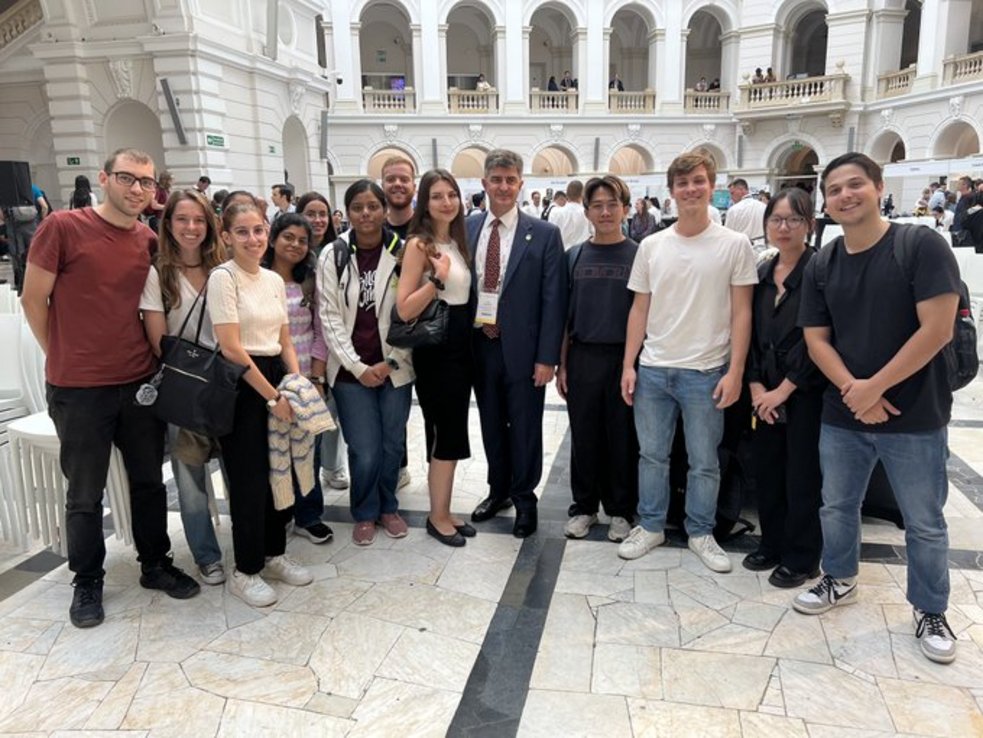 The 2023 E-MRS Fall Meeting was held in Warsaw from 18th to 21rst of September 2023 at Warsaw University of Technology, Poland.
Student from Class 19 with Professor Yuri Gogotsi and Magdalena Zywolko from Class 17 of MESC+
The students from class 19 currently spending their first semester at Warsaw Univerity of Technology had the opportunity to attend from 18th to 21rst of September 2023 the European Materials Research Society 2023 Fall Meeting.
During this event they had the pleasure to meet Professor Yuri Gogotsi from Drexel University in the United States.
They also could meet again with former MESC+ student from class 17 Magdalena Zywolko who graduated in September 2023 and did her master internship at Drexel University with Professor Gogotsi.
For more information about the European Materials Research Society 2023 Fall Meeting please click on the link below :