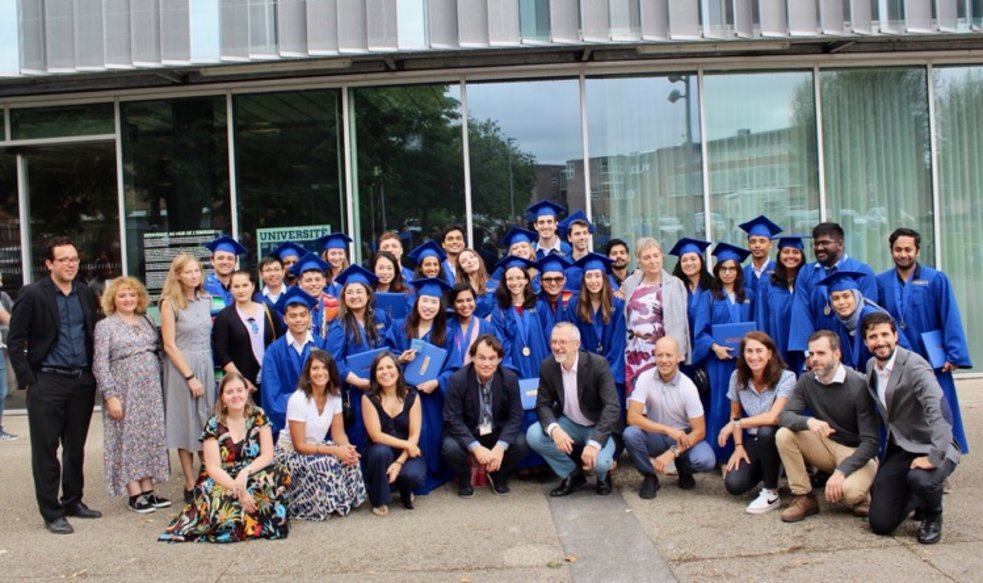 The 28 students from Class #17 graduated on Wednesday 13th of September 2023.
The Graduation ceremony for Class #17 of MESC+ took place on Wednesday 13th of September 2023 at the Energy Hub, LRCS Laboratory in Amiens.
The Graduation ceremony began by a presentation by Prof. Jean-Marie Tarascon (former LRCS director, RS2E founder and director and CNRS Gold Medal in 2022).
Professor Jean-Marie Tarascon during his presentation
The presentation was entitled "The three pillars of energy : Europe, Innovation and the Brightest Young Minds".
It was then followed by an adress to the future graduates by the President of the University of Picardie Jules Verne Pr. Mohamed Benlahsen.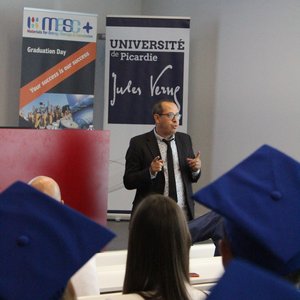 Pr. Mohamed Benlahsen President of UPJV addressing MESC+ students
Finally one representant from each member of the MESC+ consortium addressed the newly graduated students.
This event was the occasion for class#18 and class#19 students to share this very important moment with their seniors.
The graduation ceremony was followed by a cocktail in the Energy Hub.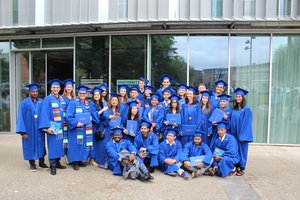 Class# 17 students after their graduation ceremony
on Wedsnesday 13th of Sept, 2023 in front of the LRCS Lab