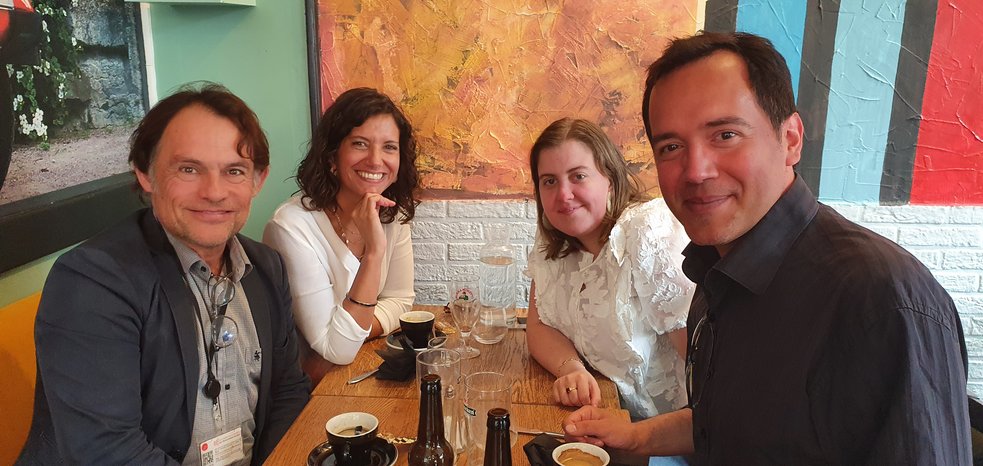 We are very happy to announce that the i-MESC project submitted in February under the 2023 Erasmus Mundus Joint Masters call was selected by the EACEA !
This i-MESC project will be the continuation of the MESC & MESC+ Master programme launched in 2004 thanks to Alistore-ERI.
A number of new features are in store, the first of which is that Alejandro A. Franco will take over as Coordinator, after a 20-year coordination by Christian Masquelier.
To celebrate this great achievement the MESC+ team in Amiens had lunch today 31rst of August.
There will be other ceelbration during MES17 graduation and MESC19 integration week from 11th of September 2023 to 15th of September 2023.